滞在制作 Artist in Residence
2012.06.21 Thursday
今年の夏、静岡県掛川市にあるアゴラ子ども美術工場というところで、
7月末から一ヶ月間滞在制作を行なうことになった。
全く知らない土地で作品を作る機会を与えてもらうのは初めての経験。
どれだけのことができるだろう。
期待と不安でいっぱいだな。
I am going to participate in the residency program this coming summer,
to stay for a month from the end of July
at Agora Children Art Factory based in Kakegawa, Shizuoka.
This will be the first experience for me to work at the place I don't really know.
I wonder how much things I can do during the stay.
There are hopes and fears at the same time.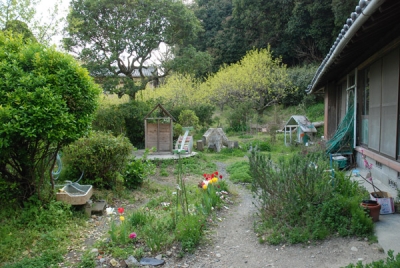 公式ブログ Official Blog:
http://kamenotsubasa.blogspot.jp/
プロジェクトページ Project Page:
http://www.kamenotsubasa.com/
Agora子ども美術工場 Agora Children Art Factory:
http://web.thn.jp/agora/
アゴラ Agora | 2012.06.21-22:35