タンブレリ Tambourelli
2012.06.10 Sunday
1年ちょっと前から、タンブレリという新型スポーツを始めている。
どんなものかというと、タンバリンのシャカシャカがないバットを使って、
バドミントンの羽根(シャトル)を打ち合う。
ルールはほぼバドミントンと同じ。
でも、バドミントンほど打ち型とかかっちりしてないので、
初心者でも気楽に楽しむことができる。
個人的には、あまり形式化されていない自由な感じが気に入っている。
日本人の友人がイギリスで出会って、いま日本で少しずつ広める活動をしている。
リンク:
日本タム協会
I have started playing a new type of sport called Tambourelli since a year ago.
What that is about is you hit a shuttlecock for badminton
with a bat like a tambourine without the jingle.
The rules for Tambourelli is mostly the same as badminton's,
but the way you hit is not so strict like badminton,
so the beginners can play more easily.
I personally like this new sport because it is unrestricted and free.
Now my Japanese friend met Tambourelli in England,
after he came back to Japan, he stated introducing in Japan.
LINK:
Tamburello Japan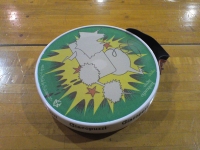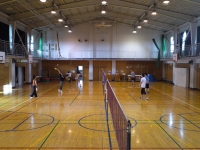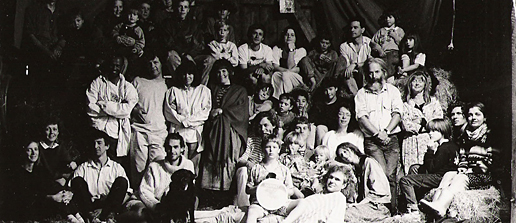 日記 Diary | 2012.06.10-14:48